The Broadlink® RM4 Pro Emitter Controls our Projector & Blackout Blinds: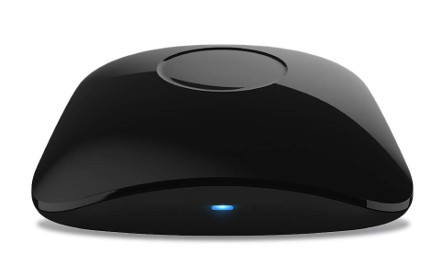 As discussed in the previous article (introduction), the RM4 Pro unit is one of the few controllers that can "learn" both RF radio commands and IR device commands.
Since the RM4 Pro can learn RF digital radio commands (and IR), it can directly control our motorized blackout blinds and other motors (such as our window and skylight openers). It can also control many other devices, including projectors, TV, heaters, fans, lighting, etc.
PLEASE NOTE: We strongly suggest that you reboot your WiFi router BEFORE you add the Broadlink hub to the app. This will help with the addition process as we have found that routers can experience memory corruption problems if they have been running for a long time.
1. Download & Install the Broadlink App:

The first step is to go to the Google Play store (if you have an Android phone or tablet), or the IOS store (if you have an Apple phone or tablet).
When you search for 'Broadlink', you'll find several different apps that are still functional, so it is important to get the latest one (with the icon shown here).
When you first open the app, it will go through a setup process where you will create an account on the Broadlink cloud and turn on location services. We won't cover that here as it is a very intuitive procedure.
You will also be asked which server you want to connect to, so please pick USA if you are in North America. You will also be able to create some rooms for your devices at a later point in the process.
2. Smart Scan Automatically Detects Devices on Your WiFi Network: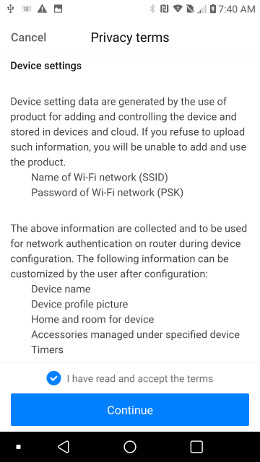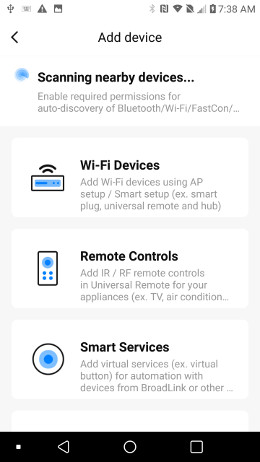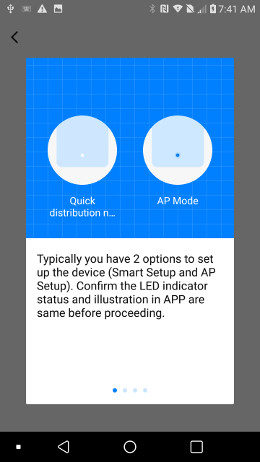 Picture 1: Please note that the Broadlink app (and the Alexa app) are cloud based apps where they will store private information about your system, so you will be required to agree to their terms and conditions.
Picture 2: The Broadlink app will automatically start the Smart Scan system and look for the RM 4 Pro emitter (and other devices it is programmed to recognize on your local WiFi network, such as a Roku remote).
Picture 3: The app will also display a series of 4 information screens, and you will have to swipe through these to proceed any further (there is no 'next' button). We will not show all 4 info screens here.
Picture 3 shows the first info screen which mentions the two methods it can use to connect to your local WiFi network. It will attempt to use 'Smart Scan' at first to detect your network credentials (SSID and password). Please note that the RM4 Pro only supports 2.4 GHz wifi.
The 'Smart Scan' is usually successful, but if it fails to detect your WiFi settings, it will use the AP mode so that you can enter your network credentials (you will be shown further instructions on how to do this).
---
3. Adding the Broadlink RM4 Pro to the Broadlink App: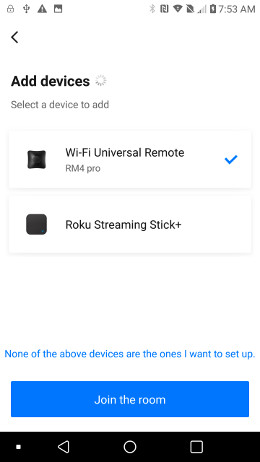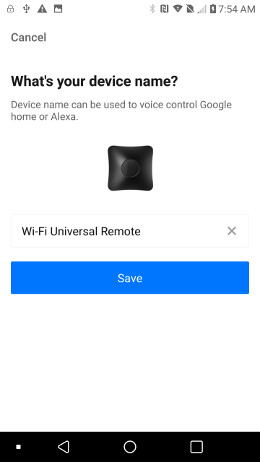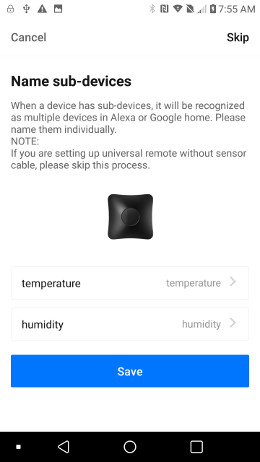 Picture 4: The Smart Scan system has detected our RM4 Pro unit, and our Roku remote control. Note that we have selected the RM4 Pro.
Picture 5: Give your RM4 Pro a name and press Save.
Picture 6: The RM4 Pro has optional temperature and humidity sensors embedded in the power cable. If your unit has these sensors, you can name them here or skip this step.
---
4. The RM4 Pro Was Successfully Added to the Broadlink App: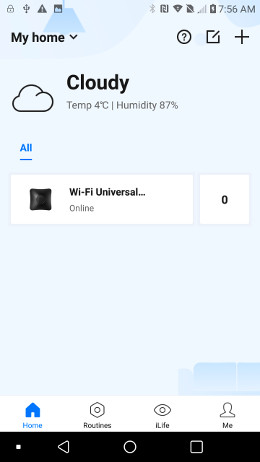 Here is what the app will look like after you have successfully added the RM4 Pro.
The number "0" to the right of the listing shows how many sub-devices have been assigned to the RM4 Pro emitter.
It is currently showing as zero because we have not added any sub-devices yet (we will be doing this in the next article).
The Broadlink app also provides local weather conditions from the Weather Underground, as seen in this screen capture.
---
Summary:
These articles will provide you with step-by-step instructions on how to integrate the Broadlink RM4 Pro with Alexa.
You can set up a process for a home theater system in a media room - dim the lights, deploy projector screen, lower blackout blinds, turn projector on, activate audio system, select Netflix ... with a single voice command such as "ROKU ON".
Buy The RF-IR Hub In Our Online Store
We have the excellent BroadLink emitter. You will have direct control over our blind motors and window/skylight openers.
You can purchase these products in our DIY online automation store.
We sincerely hope you enjoy our advanced technology products; if you have any questions, please feel free to contact us at any time!
Adrian Biffen
Senior Tech
NodeSwitch Controls
---
Articles in this series:
Part 1: Alexa + Benq + Broadlink + Roku + Denon: Introduction
Part 2: Download the Broadlink App and Add the Broadlink Emitter (You are here)
Part 3: Clone an RF Remote Control Button to the Broadlink Emitter
Part 4: Clone an IR Remote Control Button to the Broadlink Emitter
Part 5: Download the Alexa App and Install the Broadlink Skill
Part 6: Create Single Routines with Alexa App: BLINDS CLOSE