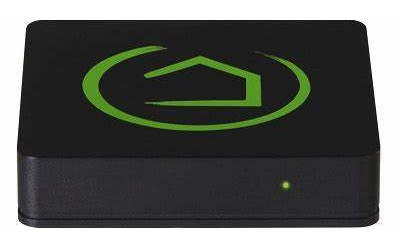 The Hubitat® home automation hub is one of the newest gateways that claims to support a very wide range of devices. We purchased a new unit and we can confirm that it does indeed do that, with a user-friendly web server interface that you can use on laptops, tablets and phones.
We also have several Broadlink RF (Radio Frequency) and IR (InfraRed) blasters that we use to control our BenQ 4K projector room for staff training purposes, and to run home theater movies after hours.
We were very interested to try the Hubitat unit because it also has drivers for the Broadlink RM Pro and associated devices.
The Broadlink® RM Pro Emitter: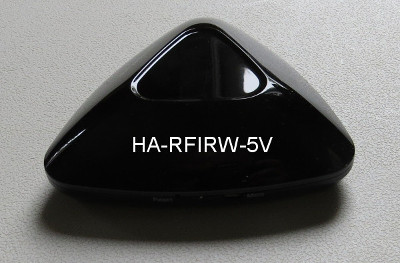 This unit is one of the first controllers that can "learn" RF radio commands (and IR commands). Many controllers can store IR commands that are typically used for TV and audio system control, but this is one of the first to learn RF remote control codes.
This means it can directly control our digital radio motors, including our blind and shade motors, window and skylight openers, our drapery motors, and many other devices, such as fans, LED lighting, etc.
It can also learn x10 radio commands, if you have a few of those modules.
Summary:
Please Note: This article series covers the use of the Broadlink RM Pro unit; it does not cover the newer RM4 Pro unit, which does not work with this code.
This article series will provide you with step-by-step instructions on how to integrate the Broadlink RM Pro with the Hubitat hub.
If you are interested in voice control products, such as Alexa® and Google® Assistant, you should know that Hubitat also supports those systems. This means that you can control blind and shade motors, window/skylight openers, and drapery motors with voice control.
You can set up a process for a home theater system in a media room - dim the lights, deploy projector screen, lower blackout blinds, turn projector on, activate audio system, select Netflix ... with a single voice command.
----------------------------------------------
We sincerely hope you enjoy our advanced technology products; if you have any questions, please contact us at any time!
Articles in this series:
Part 1: Hubitat + Broadlink: Introduction (You are here)
Part 2: Connecting the Broadlink unit to your WiFi router
Part 3: Connecting the Hubitat Automation Controller
Part 4: Downloading and Installing the Broadlink drivers and App
Part 5: Learning RF and IR codes & Testing Same
Part 6: Creating a Dashboard & Assigning Motor & TV Commands