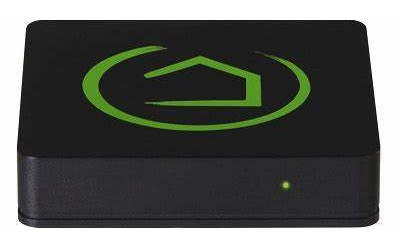 This article is about using Alexa instead of the Dashboard for controlling the learned RF and IR codes as per the previous article.
Please Note: This article series covers the use of the Broadlink RM Pro unit; it does not cover the newer RM4 Pro unit, which does not work with this code.
You can use your Hubitat® hub to control low voltage window/skylight openers, blind motors, lighting and many other devices.
We have reviewed the actual Hubitat documentation and we don't feel that we can improve on what the wizards at Hubitat have done, so we will defer to their instructions. We have included their brief introduction here, followed by the link to the actual documentation articles.
Alexa Documentation Introduction
"Connecting your Hubitat Elevation® to your Amazon Echo or Alexa compatible device is an easy way to add voice control to your home automations. Using the Hubitat Amazon Echo Skill app allows you to control switches, dimmers, door locks, fan controllers, garage door controllers, shade controllers, and thermostat devices, with an optional advance thermostat interface to support all available set points. Supported sensors include contact and motion sensors. You will need to own an Amazon Echo or an Alexa compatible device, and the Hubitat Skill for Alexa must also be added by using the Alexa app on your mobile device or alexa.amazon.com"
Using Amazon Alexa with Hubitat Elevation
----------------------------------------------
We sincerely hope you enjoy our advanced technology products; if you have any questions, please contact us at any time!
Articles in this series:
Part 1: Hubitat + Broadlink Motor Control: Introduction
Part 2: Connecting the Broadlink unit to your WiFi router
Part 3: Connecting the Hubitat Automation Controller
Part 4: Downloading and Installing the Broadlink drivers and App
Part 5: Learning RF and IR codes & testing same
Part 6: Creating a Dashboard & Assigning Motor & TV Commands
Part 7: Implementing Voice Control of Motor & TV Commands (You are here)